Kanopy Leadership Team
Artistic Directors
Robert E. Cleary
Lisa Thurrell
Associate Director
Susanne Voeltz
Videographer
Mats Rudels
Photographer
Shawn Harper
Board of Directors
Charles Rentmeesters
Mats Rudels
David Dexheimer
Tyler Fritz
Robert Cleary
Carolyn Shadrach
Gail Grigg
Lisa Thurrell
Lisa Thurrell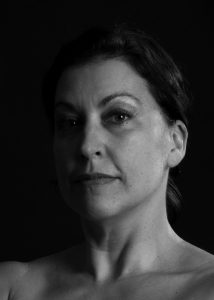 Lisa Thurrell, co-artistic director, Kanopy Dance Company since 1995, trained and danced with Martha Graham Dance Company from 1987-1995. Honored to be among those who reconstructed some of Martha's early works, she performed in Graham's NYC City Center Gala Season, and at the Spoleto Festival Italy and USA from 1991-1994. 
Embracing modern founders' philosophies, Thurrell's choreography has been described by critics as "…a Hieronymus Bosch painting, spilling onto the floor of the theater . . . stresses fragility of the human body and self-reflection." As a performer, critics call her "…pure power and vulnerability at once".
Her choreographic works have been presented in New York City at Jazz at Lincoln Center (2013-2016), Next@Graham (2018), NUVU Festival (2018), and Modern Rebels (2018). Thurrell choreographed for Kanopy as part of the Lamentation Variations Project, and the Martha Graham Center (2013). Her commissions for the opera include Madison Opera's Florencia en el Amazonas (2018), Seven Deadly Sins (2023), as well as Wozzeck (2019) and Bluebeard's Castle (2023), the latter two presented at the Des Moines Metro Opera international summer festival.
Thurrell holds a certificate Professional Trainee Program (3yr), Martha Graham Dance Company, NYC, and an MFA-Dance & Asian Theater from University of Wisconsin-Madison (1987).
She has served as Chair of Dance at Idrætshøjskole, Oure, Denmark (1997), faculty at University of Nebraska Lincoln, NE (1991, 1994), among others. In addition, Thurrell regularly teaches as at The Martha Graham School in NYC.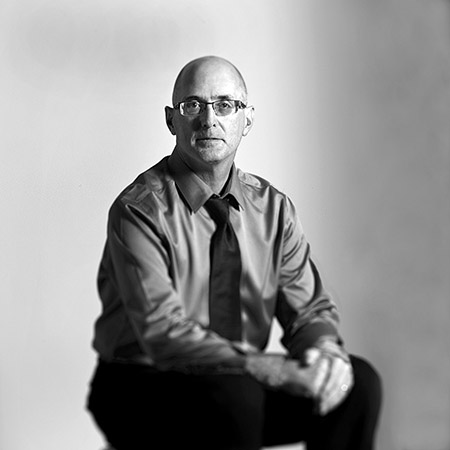 Robert E. Cleary
Robert E. Cleary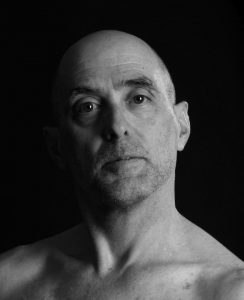 Robert E. Cleary (Cleary) joined his partner, Lisa Thurrell, as a co-artistic director of Kanopy Dance in 1995.Cleary has toured, performed, choreographed, and taught throughout the United States and Denmark. Mr. Cleary received his Bachelor of Arts in Dance Performance and Choreography and a Bachelor of Arts in History, 19th Century Europe, from the University of Minnesota. He trained intensively at American Ballet Theatre and with Susan Klein in Klein Release Technique in New York. Influenced by ballet, modernists as well as post- modernists, Cleary is in constant exploration of relevant dance expression. An exceptional movement artist, the medium of physical theater suits him like a second skin.
Critics hail Cleary as "fiery and riveting, inspired, wicked dancing…astonishing…". As a choreographer, his work has been widely praised as "classic, gut centered 20th century modern dance", and "riotously pleasurable, intense, richly satisfying". Cleary's choreography has been featured by numerous presenters including at several Arhus and Copenhagen Dance Festivals and in Chicago at the Ruth Page Center. His most recent commission was for the choreographic work, this is Not America, performed in March 2019, by the Sokolow Theatre/Dance Ensemble in New York City.
He was soloist in Nini Theilade's Ballet Schubert, created originally for Massine's Ballet Russe (1997) Copenhagen, Denmark. He annually performs as guest soloist for Ballet Minnesota in Nutcracker (1994 to date), as well as High Brahmin in La Bayadere (2008), and most notably, the lead role created on him for Beethoven's 9th Symphony (2008, 2018).
Cleary has served on the guest faculty in dance at Idrætshøjskole, Oure, Denmark (1997); Illinois State University, Normal, IL; Mankato Ballet, Ballet Minnesota, Southwest Texas State, Texas (1998), among others.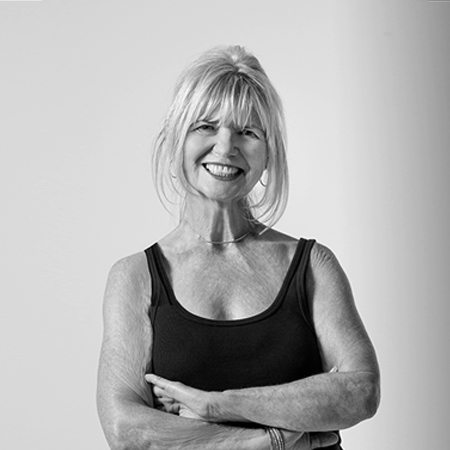 Susanne Voeltz
Susanne Voeltz
Susanne Voeltz, (Voeltz) associate director, is founder of a boutique PR firm specializing in urban re-development and the arts, with clients that have ranged from global consumer giant Kimberly-Clark to local organizations such as the Detroit Public Library. Prior to her PR consulting launch, Voeltz was executive director of Downtown Madison, Inc. and held senior public relations positions at the Alexander Company and the Milwaukee Art Museum. She was also an assistant curator for Center Stage: The Artist, a blockbuster traveling exhibition organized by MAM, focusing on the circus as at theme in art. 
A community volunteer, Voeltz served as chair of the Civic Center (now Overture) Commission, president of CTM, and guided PR for the iconic Madison Festival of the Lakes, ballet legend Edward Villella, artistic director.
Most recently, she orchestrated a community relations/PR campaign for UW-Madison Theatre's critically acclaimed production of August Wilson's Fences, the first play in a multi-phased collaborative project directed and spearheaded by Baron Kelly, (UW Vilas Distinguished Achievement Professor of Theatre and Drama), designed to showcase more revealing and diverse voices in the theatre and to meaningfully expand audiences in our community.