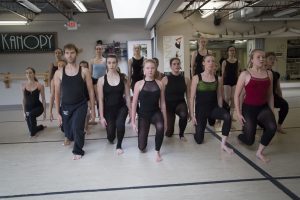 Each summer, Kanopy Dance Academy, (KDA) offers Summer Intensives, an immersive dance experience based on Martha Graham technique and the fundamental components of modern dance. The Summer Intensives also feature techniques by José Limón, Merce Cunningham, Erick Hawkins, Lester Horton, Doris Humphrey, Anna Sokolow and other leading and under- represented by iconic shapers of modern and contemporary dance. KDA's outstanding faculty team is drawn from some of the best and diverse talent in the country.
The Curriculum includes modern dance techniques, choreography & improvisation, as well as ballet, pre-pointe and pointe, stretch & strength, new contemporary repertory, nutrition, injury prevention, journaling, mentoring, modern dance history and Black American modern dance history. For intermediate and advanced students, select week-long master workshops supplement the intensives—a rare, in-depth training opportunity to learn excerpts from masterworks by nationally recognized guest artists. Informal showings of student work are staged at the end of the session.
KDA is also offering weekly classes for children and adults in Creative/Modern, Ballet & Graham Modern.
KDA students, who continue to study in our fall and spring semesters, also have special opportunities to perform at the Overture Center for the Arts in our annual productions of The Next Generation of Dance and Kanopy's signature holiday production, Winter Fantasia: Reimagined, in addition to select outreach community programming.
Classes are held at the Kanopy Center for Modern and Contemporary Dance, 329 W Mifflin St, Madison, WI, 53703, next to Madison Opera Center and across from Overture Parking Ramp. Parking and drop-off on street and parking in the Madison Opera Lot, or Overture Parking Ramp.
Summer Dance Intensives 2023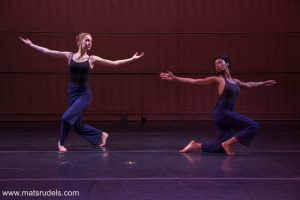 Beginner/Advanced-Beginner Intensive, July 17-28, 2023, Mon-Fri, 9:30am-3:30pm, ages 8-12
Intermediate Intensive, July 17-Aug 11, 2023, Mon-Fri, 9:30am-4:00pm, ages 10-adult, 1-4 weeks.
Advanced Intensive, July 17-Aug 11, 2023, Mon-Fri, 9:30am-4:00pm, ages 13-adult, 1-4 weeks.
Guest Artist Master Workshops 2023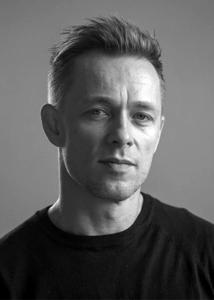 Graham Technique and Contemporary Repertory Workshop with Tadej Brdnik, former Principal Dancer with Martha Graham Dance Company. For intermediate and advanced dancers ages 13-adult, July 3-9, Mon-Fri 9:30-12:00pm.
Students will participate in an informal/workshop/showing with Kanopy's Professional Company on Sunday, July 9 at 3:15PM at our studios, featuring a premiere choreographed by Mr. Brdnik that Kanopy has commissioned for our 2023/24 mainstage season at the Overture Center.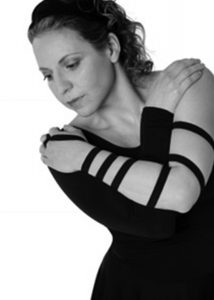 Sokolow Technique and Composition Immersion with Samantha Geracht, Artistic Director of Sokolow Theatre/Dance Ensemble, NYC during Week #3 of our Intermediate and Advanced Intensives.