Come Dance with Us at Kanopy's Dance Academy (KDA)
Kanopy Center for Modern and Contemporary Dance, 329 West Mifflin Street
Around the corner from the Overture Center for the Arts
Registration is open for 2023-24 School Year and Quarterly Sessions.
Click on the button to register and see our class schedule:
Beginners–Advanced Levels | For Dance Enthusiasts, Pre-Professionals and Professional Dancers
Learn Modern and Contemporary Dance techniques and Ballet from acclaimed guest artists and from Kanopy's outstanding faculty team, led by Kanopy's co-artistic directors, Robert E. Cleary and Lisa Thurrell.
Dance Your Voice
Experience the Joy of Dance… Evolve your Dance Techniques… Discover the creative process of Choreography. Collaborate with Improvisation. Or Just Dance. Build Strength. Confidence and Meet New Friends.
Curriculum: Modern (Graham, Humphrey, Hawkins, Sokolow, Horton, Limón, Cunningham) Techniques, Ballet, Pointe/Pre-Pointe, Contemporary, Repertory, Choreography & Improvisation; Bharatanatyam Classical Indian Dance; and Dance Body Works: Functional Movement.
Classes are held at the Kanopy Center for Modern and Contemporary Dance, 329 W Mifflin St, Madison, WI, 53703, next to Madison Opera Center and across from Overture Parking Ramp. Parking and drop-off on street and parking in the Madison Opera Lot, or Overture Parking Ramp.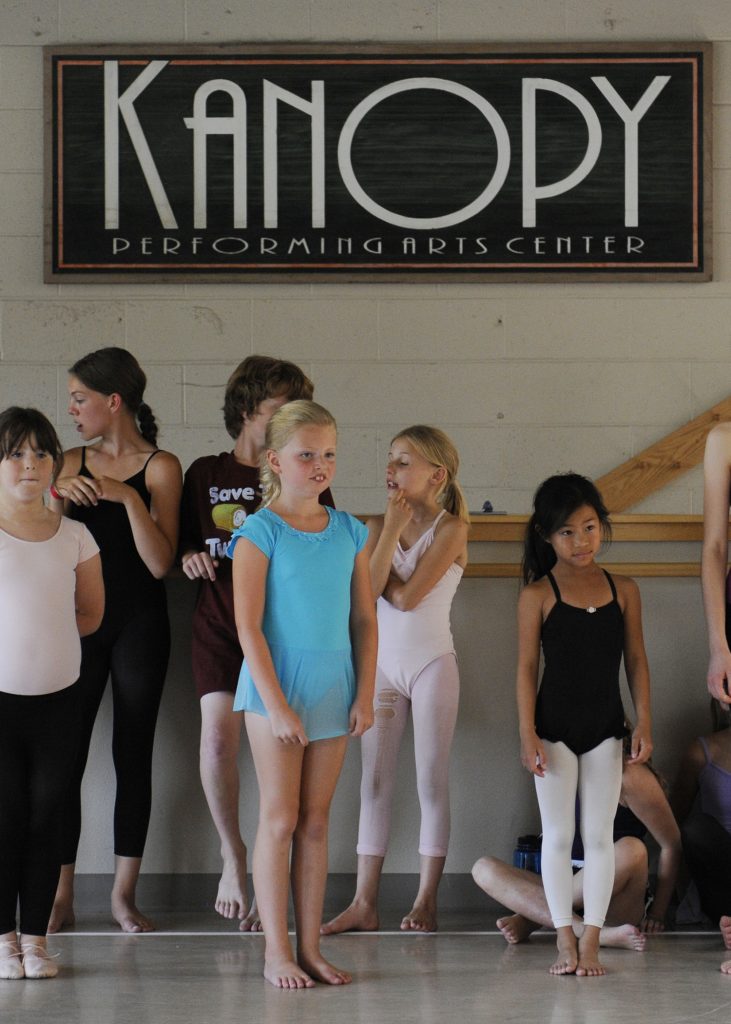 Weather Closings and Emergencies
School Closing due to Severe Weather or City/Nationwide Emergencies: Kanopy will close for Kanopy School Classes when the Madison Public Schools close, have early release, or close their after school or weekend programs. We also follow city, state and county authority and health officials for emergency protocols for stay at home orders and health and safety.
Kanopy Dance Theatre Inc is not responsible for injury or illness occurring on or near premises, or at home for online virtual learning. Parents and students need to be aware of the physical nature of dance instruction, some physical contact between teacher and student may be necessary to correct positions and avoid injury. Kanopy reserves the right to take photos or video (property of Kanopy Dance Theatre Inc) for instructional and promotional purposes. Kanopy Dance Theatre Inc does not discriminate in its activities, educational programs and employment practices as required by law. Due to copyright laws, unauthorized use of still or video cameras in the studio or at performances is prohibited.