Kanopy Dance Academy (KDA)
As Kanopy's official dance school, KDA offers a comprehensive program of modern dance, choreography, and ballet as well as rare opportunities for students to learn a repertoire of master works from nationally acclaimed guest artists as well as techniques by underrepresented choreographers whose work has not been widely taught. Classes and master workshops are held throughout the year in addition to four-week long Summer Intensives.
Led by Kanopy Dance Company's co-artistic directors, Robert E. Cleary, and Lisa Thurrell, KDA is based in Kanopy's state of the art studios, the Kanopy Center for Modern and Contemporary Dance, 329 West Mifflin Street, around the corner from the Overture Center for the Arts.
KDA offers students an exceptional dance experience based on the Martha Graham technique and the fundamental components of modern dance. Also part of the curriculum are techniques by José Limón, Merce Cunningham, Erick Hawkins, Lester Horton, Doris Humphrey, Anna Sokolow, and other leading practitioners of modern and contemporary dance. Curriculum includes modern dance techniques, choreography/improvisation, ballet, contemporary, masterwork repertory, creative modern/ballet for our youngest dancers, and more.
A hallmark of KDA's program is the teaching of improvisation, choreography, and the creative process: giving each student an important voice to express their own "dance". Students learn to give constructive criticism, talk about their own dances and work together in groups to come to common ground in the creative process. Students move beyond the classroom to learn repertory from the great dances of our time. Pedagogy training begins to prepare the pre-professional dancer for teaching.
Kanopy has tapped into some of the best and diverse talent in the country to build its faculty team. KDA students have numerous opportunities to perform at outreach events, in live Zoom collaborations with other professional schools of dance nationally, and in mainstage productions at the Overture Center, including Winter Fantasia Reimagined and The Next Generation of Dance—Kanopy 2 & Academy Showcase.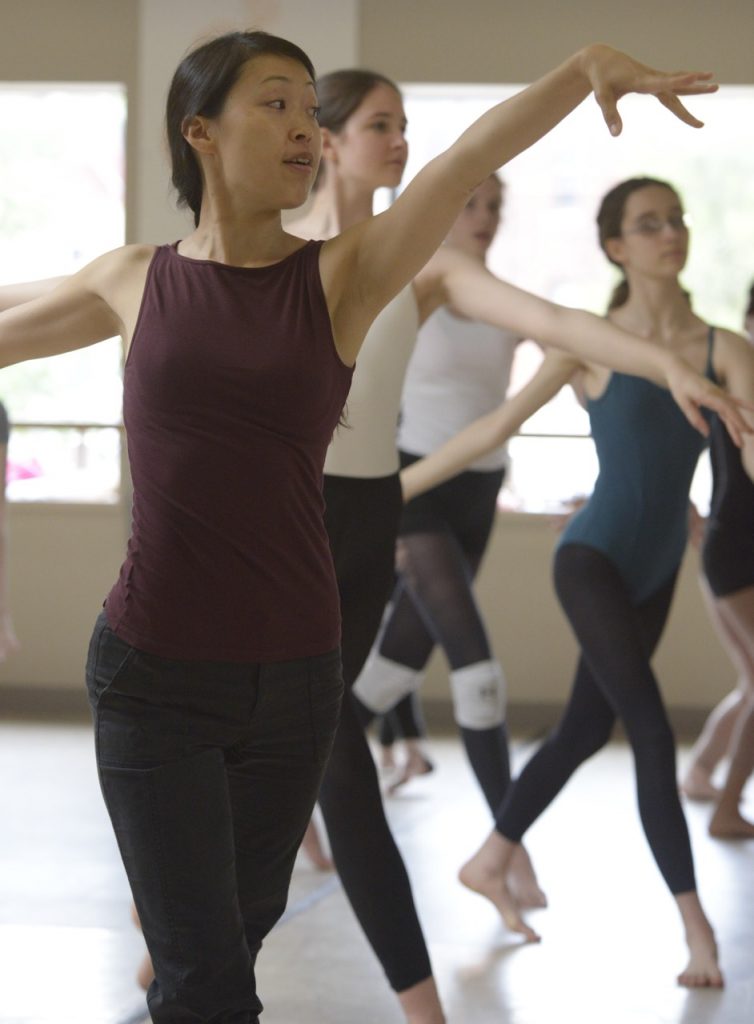 Kanopy 2
Kanopy 2, Kanopy's studio company and pre-professional training program, offers a pre-professional training program open to exceptional students of dance by audition. Serious dancers are introduced to an intense vocabulary of classic and modern forms and study with national luminaries shaping the future of modern contemporary dance. Each year, Kanopy 2 performs and presents original choreography in Kanopy's season ending show at the Overture Center. Numerous Kanopy 2 alumni have forged professional dance careers or earned success pursuing other meaningful work and life journeys.