Welcome to Kanopy Dance
Please join us for Kanopy's 2023-24 Performance Season at the Overture Center for the Arts
Experience the Transformative Power of Kanopy Dance
Exquisite, Pure Dance
Shades of Light
October 20-22, 2023
Overture Center for the Arts
Don't Miss Impossibly Exquisite Dance With Guest Choreographer and Dancer Tadej Brdnik Former Principal Dancer and Soloist Martha Graham Dance Company Debut of Two World Premieres in Kanopy's Shades of Light 
TADEJ BRDNIK
READ MORE
Tadej Brdnik, guest faculty is a program director, educator, regisseur, curator, choreographer, and former Principal Dancer with the Martha Graham Dance Company. He began his career in Slovenia and has danced with Baryshnikov's White Oak Dance Project, Robert Wilson, Battery Dance Company, and in works by Maurice Béjart, Nacho Duato, Lucinda Childs, Yvonne Rainer, Susan Stroman, Anne Bogart, Doug Varone, Andonis Foniadakis, Larry Keigwin, among others. 
He appeared in the feature film "Noah." Tadej choreographed works on Battery Dance Company, Graham 2, Teens@Graham, and Milwaukee Dance Theater, among others as well as for Slovenian National TV. He was Assisting Choreographer to Susan McClain's "Ardent Song (Redux)" and Luca Veggetti's "The Tempest Songbook," both for the Martha Graham Dance Company. 
Tadej teaches internationally, at the Graham School and for "Dancing to Connect." He is currently a full-time modern faculty at the LaGuardia High School for the Performing Arts, and a regisseur for the Martha Graham Dance Company. Formerly he held positions such as Education Director for the Downtown Dance Festival and Programs Director for the Martha Graham Dance Company. He is a recipient of The Benetton Dance Award and the Eugene Loring Award and is a BAM/DeVos Institute Performer in Transition Fellow.
UDBHAV DESAI
READ MORE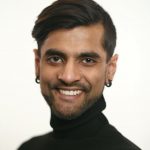 Udbhav Desai, a senior business intelligence and analytics manager for Alight Solutions, was born in the heart of Gujarat in Western India. From a young age, Desai was immersed in a world of dance, specifically Garba and Raas, routinely participating in community events and festivals. This tradition carried on at Northwestern University, where Desai performed with the South Asian Students Association in predominantly Bollywood fusion pieces. After graduating from Northwestern with a degree in chemical engineering, Desai joined Madison Contemporary Dance, 2017-2018, and appeared as a guest artist in Kanopy's iconic production of "Love is Love" in the 2019-20 season. In the 2022-23 he created "Chalo Ramiye" for Kanopy Dance's Winter Fantasia: Reimagined
KIRO KOPULOS
READ MORE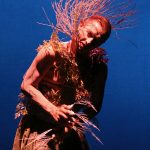 Kiro Kopulos is a choreographer and performer who has been teaching and dancing for 35 years. Kopulos co-directed Intersect Theatre Dance Company in Ann Arbor, Michigan, also performing with Nonce Dance Ensemble in Detroit.". For the past 30 years Kopulos has been a frequent guest artist with Kanopy Dance Company. As a freelance choreographer and teacher, he has presented his work at the Edmonton, San Francisco, and Minnesota Fringe Festivals, and most recently at the White Church Theatre Project in Spring Green. Through his work, Kopulos has created a singular style of physical theater and vinyasa flow yoga.
SANDRA KAUFMANN
READ MORE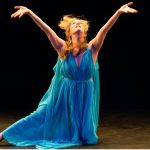 Sandra Kaufmann serves as the founding director of the Dance program at Loyola University Chicago with extensive experience as a dancer, director and educator. Sandra toured widely as a member of the renowned Martha Graham Dance Company, served on the faculty of the Martha Graham School an as Artistic Director of the Martha Graham Ensemble. She also danced with celebrated choreographers, Pearl Lang and Richard Move. With MOMENTA and Silo Chamber Dancers, Sandra danced many works by influential choreographers Doris Humphrey and Charles Weidman.  A prolific choreographer, Ms. Kaufmann has created work for concert dance, musical theatre productions, aerial dance, opera, protest dances, video and site-specific works.  Her choreography has been honored with awards from Dance Magazine Foundation, Tidmarsh Arts Foundation, The American College Dance Festival, Bossak/Heilbrun Foundation and The National Foundation for the Advancement of the Arts..  Sandra's activism through dance culminated in an invitation from the Library of Congress in Washington DC to curate and perform a distinctive dance program "The Legacy of the New Dance Group", a historic group of artists who dedicated themselves to social advocacy through performance. Sandra has served on the faculty of Barnard College, New York University, The Academy of Movement and Music and Loyola University Chicago.
MIKI ORIHARA
READ MORE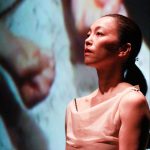 Miki Orihara is best known for her work as a principal dancer in the Martha Graham Dance Company, which she joined in 1987 and earned a Bessie Award in 2010. She has performed on Broadway and with Elisa Monte, Martha Clarke, SITI Company, PierGroupDance, Lotuslotus. Her solo concert series, " Resonance" has been enthusiastically received by audiences and critics around the world. "Resonance" traces the lineage of some of today's most imaginative dance makers through earlier innovators like Martha Clarke, Lar Luvobitch and back to the masterworks of Martha Graham and José Limón. In Resonance II, Orihara premiered Shirabyoshi as part of a CUNY Dance Initiative 2016-17 residency at LaGuardia Performing Arts Center (LPAC). She premiered "Resonance III" in May 2019 at LPAC, focusing on works of American and Japanese modern dance pioneers. This production received Japan Foundation's Tour Grant 2018/2019. 
In 2019, in addition to her own concert series, she started to work in Berlin with DanceOn Project. Orihara has presented her choreography in New York, Amsterdam and Tokyo/Nagoya. She is a sought after teacher and coach, working with the Kirov Ballet, Nakamura/Shuto Project(Japan), Japan's New National Theater Ballet School, The Ailey School, New York University, The Hartt School, L'ete de la Danse(Paris) , Henny Jurien Studio (Amsterdam) and is Dance Director for Mishmash*Miki Orihara. Orihara was featured in the Inaugural performance of "Peace is…" at the United Nations as a part of the Permanent Mission of Japan in April 2017. Orihara is the Dance Director for Martha Graham Dance Technique Level 1 DVD, documenting Graham technique with Dance Spotlight and Martha Graham Centre.
MICHAEL BELL
READ MORE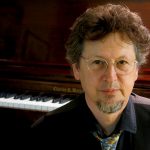 By day, Michael Bell is the Philip David Lowe Professor of Community and Environmental Sociology at the University of Wisconsin-Madison. But by night, he is a composer and performer. His music ranges from classical to grassroots traditions, bringing them into dialogue. Mike's classical composition includes dozens of works for chamber ensembles, symphony, choir, voice, and solo piano. In 2010, he co-founded the award-winning quintet Graminy, whose four albums bring grassroots and classical music together in a style the group calls "class-grass." Mike is also a prolific songwriter, focusing on social and environmental themes, often with a klezmer vibe. As part of Elm Duo, his duet with his daughter, Eleanor Mayerfeld, Mike previously co-composed two "folk ballets" for Kanopy Dance.
Experience the Joy of Dance at Kanopy's Dance Academy
Official School of Kanopy Dance Company
Kanopy's Dance Academy offers a comprehensive program of modern contemporary dance, creative process, choreography and ballet for dancers of all ages, abilities and backgrounds. Whether you are on a professional track, looking for a body strengthening workout, or simply exploring the pure joy of dance, Kanopy has a class just for you.